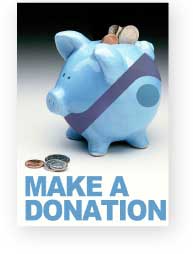 London to Brighton Bike Ride 2011
Early one Sunday morning in June, the James Pendleton Estate Agents Live to Give Charity team awoke to the sound of bells. However, these weren't calm and sombre Church bells but the collective ringings of thirty thousand cyclists gathering on Clapham Common in SW4 to proudly take part in the fifty six mile county lane cycle hike from London to Brighton.
Ten members of the James Pendleton team gathered with spirit and energy for what at first seemed like a leisurely cycle down to the seaside. Two hours from the start and the team had struggled to get out of London due to the sheer number of enthusiastic cyclists taking part.
Once into the countryside the team were well on their way -or so they thought! The first casualty was glamorous Sonja who was literally squeezed off her bike by another over keen rider needing a little more space. After a polo mint and a plaster from the St John's Ambulance she was back on board.
Twenty five miles in and the tired cyclists had a well-earned pit-stop and a few small encouragement drinks, (for energy purposes of course). Energy bars, drinks and one too many visits to the Hog Roast at the Dog & Duck did not quite prepare the team for Beacon Hill, which is a misleading.....it's not a hill, it's a mountain! After 43 miles a 1.6 mile hill/mountain climb is not an overly pleasing prospect. But with true grit and determination everyone made it to the summit.
Just over an hour later and the sea was in sight. The crowds and the cheers at the finish line made it all worthwhile and the team even managed to forget about our stiff knees and sore bottoms.
The whole day was amazing and James Pendleton are proud to say their efforts have helped raise over £2,000 for the James Pendleton Live to Give 2011 Charity supporting Trinity Hospice, Perthes Association and Action for Children.
James Pendleton would like to thank Lucy, Sonja, Chris, Matt (Coreco Mortgages), Mark (our Bambi), Mark B, Banksy, Maxi G, Max P and support team Kelly and Craig.
Event Pictures
| | |
| --- | --- |
| | |
| London to Brighton Bike Ride | London to Brighton Bike Ride |