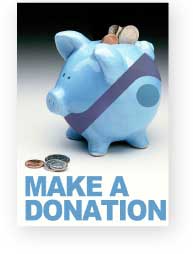 Lee James Pendleton endured some of the toughest climate extremes in the world in Octovber 2012 as he travelled through five African countries to raise awareness for LivetoGive. Read on to find out more about Lee's challenge.
Which countries did you pass through on your journey and how long were you in Africa for?
The Africa Enduro challenge started in South Africa and we then travelled 3500km for 15 days through Botswana, Zimbabwe, Namibia and Zambia.
What were the most challenging aspects of travelling and camping in Africa?
Most definitely the climate; the 45 degree heat was a real challenge! The terrain was also rough and difficult to navigate, as well as being dangerous; at one point I was trapped in the hazardous salt pans of Botswana, which isn't an experience I'd like to repeat!
Which were the most rewarding aspects?
It was painfully apparent how much we in the Western world have, and while this in itself wasn't rewarding it gave me greater focus on making a difference and putting more energy into the most important things in life.
Were there any truly unforgettable moments?
I'll never forget how delighted two little children were when I gave them Smurf dolls! More generally, completing our journey gave us a phenomenal sense of accomplishment (and relief after those road conditions!).
What lessons from the trip will you bring back to London and to the LivetoGive team?
I've come back with more energy than ever to share with LivetoGive members. This trip really crystallised the importance of every single thing we do as a team.
What are you most looking forward to in the next few months of LivetoGive's fundraising calendar?
I'm very excited about our
Halloween Party
, which is just around the corner. It will be held at the Alma in Wandsworth on 1
st
November and every last guest will be making a huge difference to our four fantastic charities! The party promises to be brilliant, with incredible prizes on offer for our raffle winners as well as for the most inventive costume. There will be a live band, home-made cupcakes and alcohol apple bobbing-definitely one not to miss! The LivetoGive team are always coming up with new fundraising ideas and we have some surprises in store for 2013, so keep checking our website!