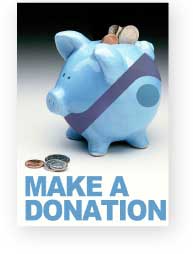 Leigh Ellison Art Exhibition
James Pendleton held a successful art exhibition in March 2010 with works kindly donated by innovative San Francisco artist Leigh Ellison. The event, which took place at Brasserie James in Clapham South was well attended and raised £950 for the charity.
About Leigh Ellison, Artist
"Bringing life to my ideas fuels my mind, spirit and soul. It provides me with peace and torture, and always propels me to observe things in as many ways as possible.
For as long as I can remember, my greatest pleasure has come from creating things. Nearly everything I see is a blank canvas. Perhaps growing up in the debris of Detroit inspires me to make beauty of waste. To abandon a memory or an object that once had purpose saddens me. I believe that all things have a multitude of purposes."
Leigh Ellison Artworks
| | |
| --- | --- |
| | |
| Diamond Jack | Fluer De Lys |