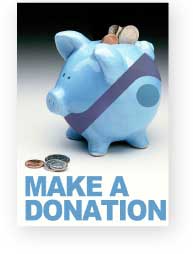 London to Windsor Bike Ride
It began on a lovely sunny morning in South West London with the idea of a picturesque and relaxing summer bike ride from London to Windsor.
In reality, starting out from Clapham Junction at 8.30am on a Sunday morning required a tremendous effort from the James Pendleton 'Live to Give' cycling team. However, a few strong coffees later and the team were all in line at Richmond Green ready for the big start.
With a little persuasion and a quick pep talk the team were up and cycling and had before long completed just over 8 miles. The sun had given way to rain by this point but the team's new found determination (fuelled by the thought of a good lunch) propelled them forward to Eglefield Green for an official drink/pit stop and group catch up..
A quick Magners later and with a few aching legs and behinds they were on their way to the finish line. 30 miles later and the (slightly bedraggled) JP team reached beautiful Windsor and the finish line with big smiles and thankfully no accidents. The whole event was well organized for us by the marvellous Kelly from Wandsworth Common and James Pendleton would like to thank everyone who took part in this very special event. Together the team raised an amazing £1800 for the 'Live to Give' charity fund.
Event Pictures
| | |
| --- | --- |
| | |
| James Pendleton Cycle Team | Richmond Green Starting Point |