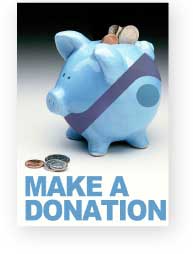 London-Brighton Bike Ride
On Sunday 16
th
June the LivetoGive team set off on one of the biggest physical challenges of the year: the London to Brighton cycle ride.
The 2013 team included ten cyclists with varying levels of ability and experience but all without fail had enthusiasm in abundance. LivetoGive were determined from the outset to raise as much as possible for the organisation's three fantastic charities: Battersea Dogs and Cats Home, Action for Children and Trinity Hospice.
The group assembled outside the Clapham South office at 7:30am and passed through a network of pretty residential streets to neighbouring Wandsworth Common. Here, the pretty tree lined Bellevue Road was bedecked with blue balloons and these intrepid
Estate Agents in South West London
took a quick photo shoot pit stop before setting out on a journey known to take much of a day. Back at the office two more LivetoGive members gave out hundreds more heart shaped balloons to fundraisers from across the country as well as to several local children!
For the duration of the challenge the team were kitted out in t shirts branded with the logos of James Pendleton, LivetoGive and team sponsors Ride Me. You can find out more about both companies by visiting James Pendleton
Estate Agents' South West London
news and events
blog.
It was agreed by all that the 2013 group showed outstanding team spirit, cheering on (and catching up with) each other's fundraising efforts and putting in plenty of training hours in advance of the event. What's more, the event proved great fun from start to finish, with Ride Me's striking cycles adding a touch of ostentatious glamour to proceedings, as you can see from the photos!
You may well have spotted this team of
Estate Agents in South West London
cycling post latte through the streets of Lambeth and Wandsworth with balloons streaming from saddles and smiles on faces. You'll be glad to know that the team finished the event in good time and raised a phenomenal £1657!
To donate to the LivetoGive team just visit their
JustGiving
page, and you can see photos of the event on our
Facebook
page.