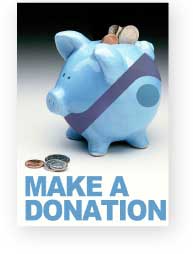 Recently the James Pendleton team geared up in their new customised bike wear to take part in the London to Windsor Bike challenge. The cycle was another of the South West London estate agency's fund raising initiatives for the company run charity organisation 'Live to Give'.
The day began at Richmond Green where banter was had between colleges as they prepared to take off, each of them claiming they would be the first to cross the line in Windsor. Unfortunately for two of the team this would not be prove to be the case at all as Lettings Negotiator William lost his pedal and Sales Manager Peter managed to somehow make his bike disintegrate. Unfazed the pair pushed on the last five miles and eventually made it to Windsor joining the rest of the group who were patiently waiting with a picnic and Pimm's.
After a well-deserved break some of the team were fully refreshed and decided to take the challenge a step further and cycle the 55 mile return journey to London. The following day there was many a complaint of sore legs and knees, though overall the team agrees the day had been a great success. Tom Harvey, Senior Sales Negotiator from James Pendleton
Estate agents in Fulham
and Parsons Green said 'The day was a fantastic success, we had great fun and it was brilliant to do something different with the people I work with. It was made better knowing the ride was being done for a good cause, and this also makes it worth not being able to walk up the stairs today!'.