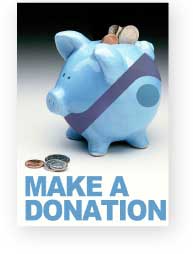 Pub Quiz - Round 2
James Pendleton's 'Live to Give' charity organisation has since 2010 raised nearly three thousand five hundred pounds for three local charities; Trinity Hospice, Action for Children and Perthes Association. After a successful 2011 pub quiz which raised ­­just over five hundred and fifty pounds, the 'Live to Give' team again headed to the wonderful Alma in Wandsworth Town for round two!
The event kicked off with the James Pendleton bake-off; members of the 'Live to Give' team festooned several tables with imaginatively decorated cupcakes in every colour imaginable.
An atmosphere of intense concentration but good cheer came over the room as the questions were read out, with teams from James Pendleton Estate Agents, Coreco group, Action for Children, Trinity Hospice and other local organisations pitted against each other in a battle of wits and knowledge.
With the answers in and the scores totalled up, the winning team and recipients of the 'LivetoGive' prize winners' trophy and Easter hamper were announced-Well done 'Dickie's Dodgy Dealers' ! Congratulations are also in order to Kelly, deserving winner of the 'LivetoGive' bake off with her stupendous cupcakes, and to Mélanie, David, Darren and David, winners of the five fantastic raffle prizes!
In all, the 'LivetoGive' Pub Quiz; Round Two raised an incredible six hundred and twenty pounds for the three chosen charities! Bring on Round Three!