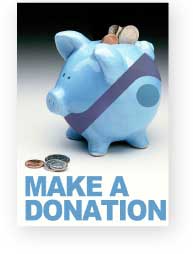 In June 2014 the James Pendleton team set off in their lycras and team t-shirts to once again tackle the 56 mile London to Brighton bike ride.
Raising money and awareness for Live To Give and the British Heart Foundation the team set off early from James Pendleton Estate Agents' Clapham South office. The regular cyclists in the team managed to beat the crowds and make it to Brighton in excellent time while the rest of the group followed age-old LivetoGive tradition and made a number of pub pitstops along the way.
Enthusiasm is the most important thing when undertaking a charity challenge and the entire team had no shortage of cheerful determination, spurring each other towards the finish line and in particular up the notorious Box Hill.
Here are some comments from the James Pendleton team which sum up the day:
It was a really fun opportunity to raise money for a great charity. So many people took part and there was a great atmosphere along the whole route. I'll certainly be signing up for it again next year
It was a really great day, helped by very good company and consistent weather conditions. We were helped along our way with several "refreshment breaks" (beers!!) which no doubt fuelled our tired legs for the remainder of the journey. The last hill was brutal – with most cyclists choosing to walk up rather than even attempt to cycle it! Upon the coach ride home, most of the JP team had nodded off to sleep, quite understandably. I slept well that night! All in all a great day out and I'll be amongst the first to sign up for the repeat next year.
The bike ride was top notch! Really enjoyed it, especially the dreaded Beacon!
What a fantastic fun event! Great to see so many charities being represented and a great effort that everyone at James Pendleton finished. Looking forward to next year!