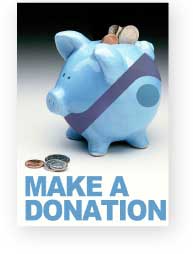 Karma Enduro
Visit the Karma Enduro participant gallery
Lee Pendleton completed the Karma Enduro rally in November 2010. We interviewed him about the experience:
Why did you decide to take part in Karma Enduro?
Because we at James Pendleton really liked what the event is aiming to achieve.
How did the challenge go?
The experience was totally life changing. Seeing how happy people are when they have very little is one of the most humbling things that people who live in the West can do.
What did you learn? What were the biggest difficulties you faced and how did you overcome them?
The ability to drive in some of the most dangerous conditions on this planet was a skill I had to learn very quickly! I don't believe we faced any other difficulties apart from the fact that we'd like to have kept going!
How would you sum up the experience in a sentence?
If you haven't seen this part of the world, you should stop what you're doing and make plans to; the people of India are some of the most wonderful, kind hearted people on this planet.